Seeking a Wellness Experience Like No Other? Head to Malibu. Better Yet, Let the Experience Come to You.
by
Alyssa Brown
Big Rock, Malibu, CA, USA


When it comes to travel destinations that are known for wellness experiences, Malibu has long been at the top of that list. So, when we found out there was a wellness experience company that operates out of a seaside haven in Malibu and also takes the show on the road for special events, we were all ears. Or perhaps we should say all our senses were piqued. Five Sense Collective calls itself a "multi-sensory wellness experience company," after all.
This collective includes the peaceful geodesic dome known as the Malibu Healing Haven, which overlooks the shoreline. The collective also creates wellness focused environments for private events and public workshops. Planning a wellness retreat? They've got that covered too. An experience with Five Sense Collective might include anything from sound healing to breathwork to reiki and bodywork. Here, they describe the kinds of experiences they create, both in the Haven and in their community.
Photography courtesy of Five Sense Collective






Tell us about Five Sense Collective! 
Five Sense Collective is a multi-sensory wellness experience company creating unique spaces and holistic experiences for people to heal and be vulnerable while exploring deeper connections. Our gatherings offer a diverse range of practices: reiki, meditation, breathwork, sound healing, and aromatherapy, to name a few. Preserving community is extremely important to us, which is why every element of Five Sense Collective has been thoughtfully curated by the hands and artisans of our local community. If you're here, you're one with the collective.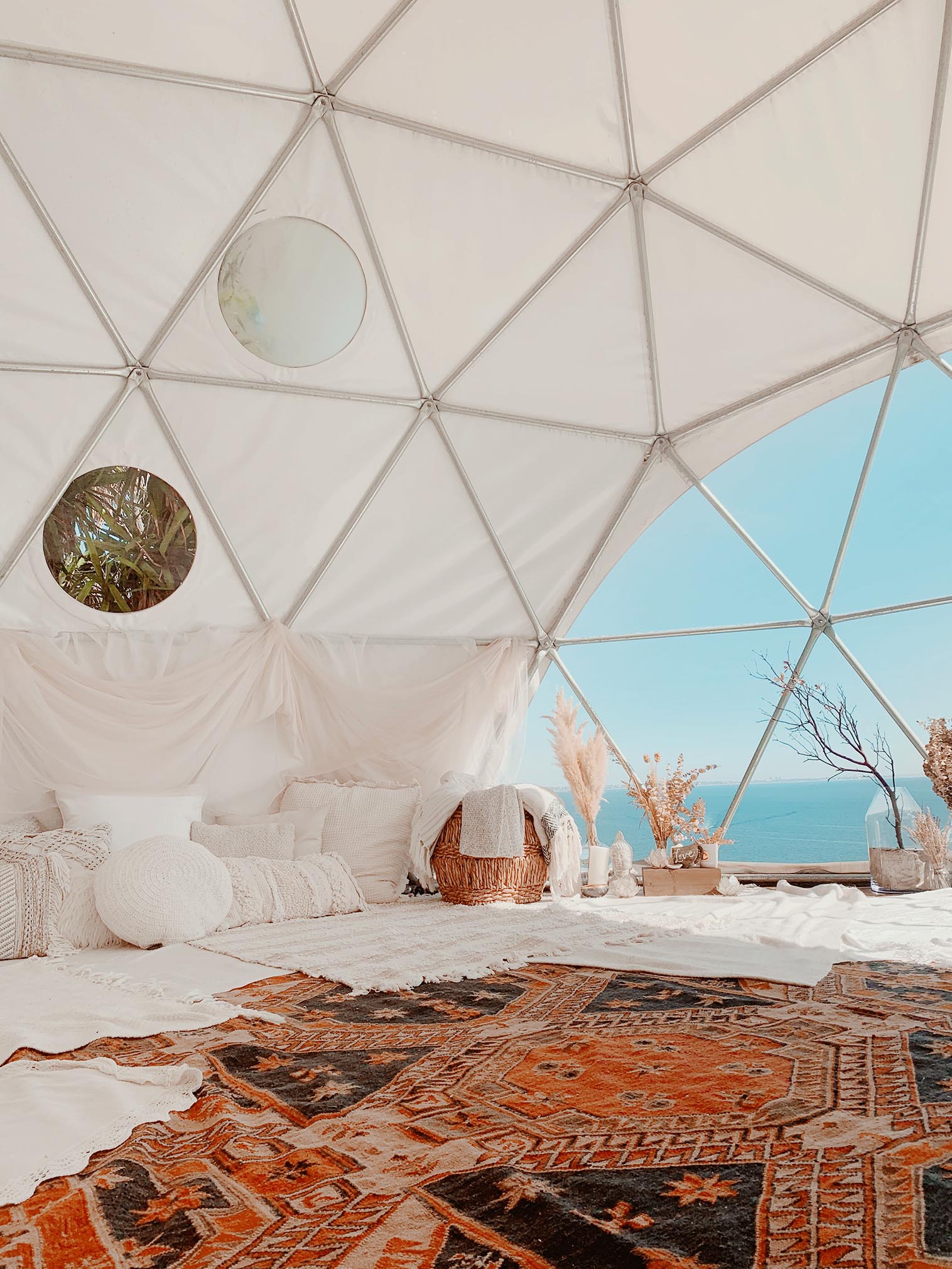 Why did you decide to open up this experiential venue? 
We operate by creating environments and spaces that you would never expect. The energy in the space is constantly shifting, changing, and evolving; every session is different and energetically beautiful. The Haven is a special place, being home to our partnering organization, while the Earthways Foundation, the sacred presence of deep healing and care for the natural world, is felt upon entering the property. We simply wanted to create a space that supports how beautiful and connected we can create our lives to be. 






What's included in a session and what are the benefits? 
All of our sessions are ceremonial and rooted deeply in ritual. Our ceremonies allow an opportunity for you to be felt, heard, and touched -- emotionally, mentally and physically. Before entering the space, you're cleared energetically through an incense and aura clearing. We don't mean this in any woo-woo type of way. We thoughtfully activate your senses through simple, and specific stimulation, to deliberately ground, and fully immerse you in the present moment. Throughout the ceremonies entirety, we bring our attention to the ability we have to harness our personal potential; creating a deeper connection to the spiritual self, the Earth, and those around us. Benefits include feeling internally cleansed, rejuvenated, and lastingly, more present.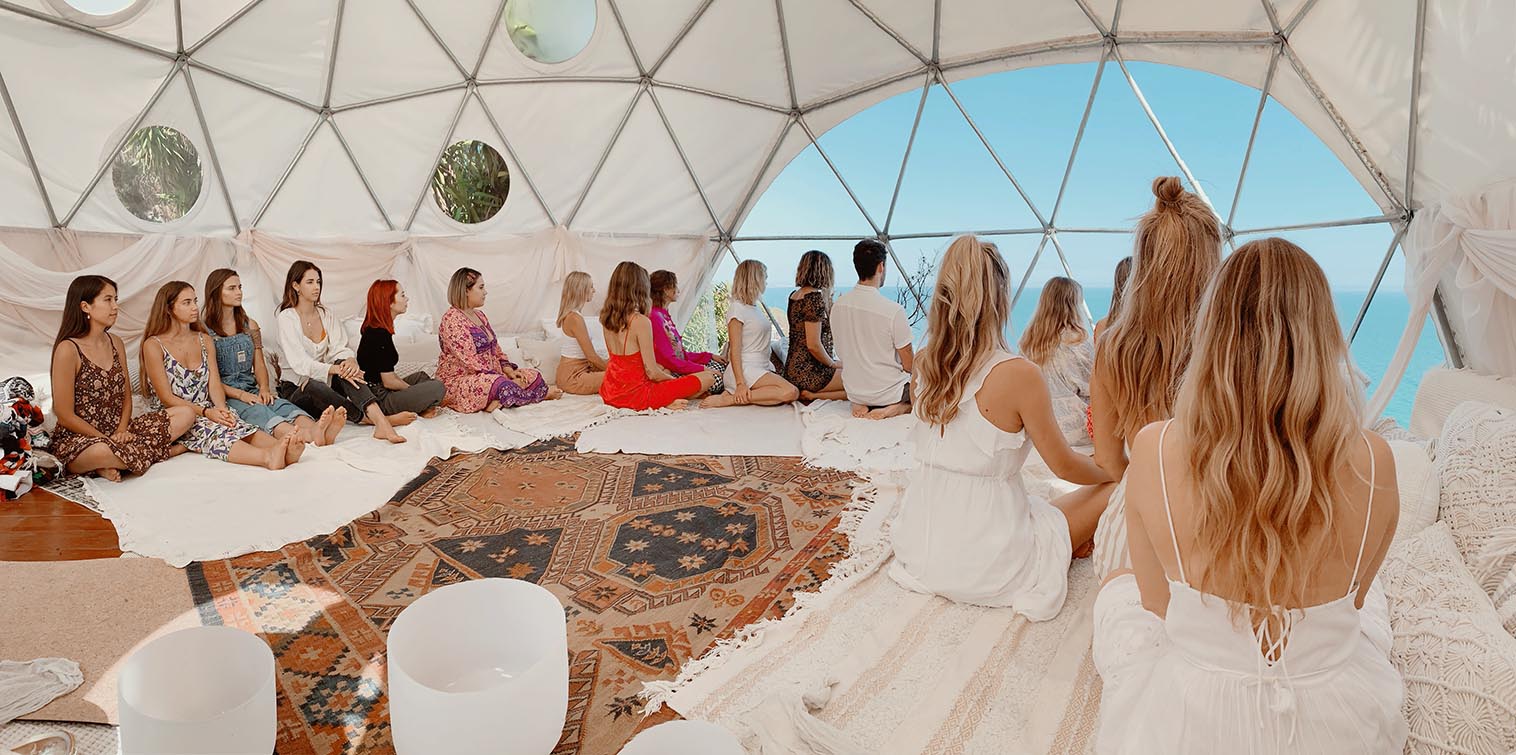 Tell us about the group experiences you offer! 
We offer a variety of community and private group experiences: employee appreciation, birthday celebrations, bachelorette gatherings, a milestone honoring, heartbreak clearing, new venture, or simply a desire to share a thoughtful experience with friends and family. All of our ceremonies offer at least 5 healing modalities with the main feature of vibrational sound frequency healing using 19+ instruments. 






What do you hope people will take home with them after visiting? 
We strive to create a safe environment to help our guests and community be surrounded with the feeling of "home"-- a lighter freshness, the way you would after a long vacation, fueled with a deeper sense of gratitude, inspiration and connection to your self and surroundings. We believe transforming your inner world allows you to impact and interact with the outer world on a deeper level.





Looking for more things to do in Malibu? Check out this group getaway guide →