Add a Treehouse, CBD Massage & Beach Butler to Your Next Group Getaway Agenda
by
Alyssa Brown


Just across from the Pacific Ocean stands a high-end hotel inspired by the surf lifestyle born out of Huntington Beach: Paséa Hotel & Spa. Known for its laid-back luxury feel that welcomes everyone from group getaways to corporate events to weddings, the hotel offers a seaside experience like none other. From the beach, guests can soak up the sun complemented by the resort's accommodating beach butlers, or lay by the pool with the same stunning views as the beach, sans sand. After a day in the sun, guests can retreat to Pasea's Aarna Spa, which is a Balinese-inspired space with new-age treatments and offerings, or be social and dine at Tanner's, Paséa's signature restaurant that serves wood-fired Southern California cuisine alongside stunning floor-to-ceiling views out to the Pacific Ocean. 
 
Photography by The Venue Report






A Well Rounded Experience
Perched on the edge of the Pacific Ocean, every room at Paséa Hotel & Spa looks over the beach and the happenings of Huntington. Designed with the ocean in mind, every room and suite is naturally lit by the vibrantly colored sunset, and not one room has a bad view. Most rooms are accompanied by a balcony, perfect for taking in the fresh ocean air and your morning coffee before you check into the spa or hit the beach for the day.

A must do while at Paséa is a visit to the Aarna Spa. With a large menu of spa services and treatments, you will feel relaxed and restored after a day in the sun. A personal favorite of mine was the mineral remedy full-body massage. With a choice of healing magnesium or CBD oil, this nourishing and re-mineralizing massage deeply detoxifies and replenishes your skin to complement your new California glow from your beach days.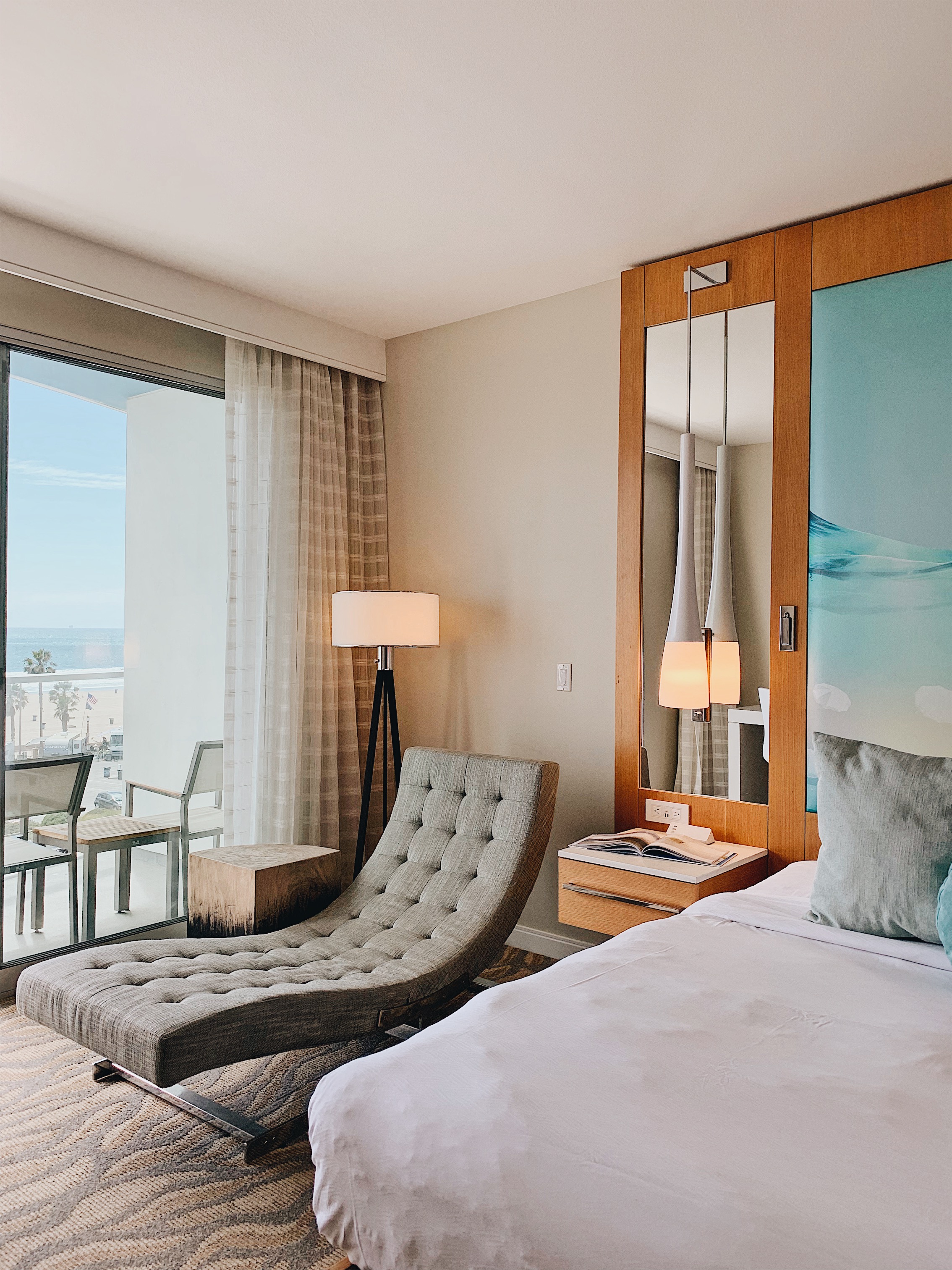 Food, Drinks & Gathering
With stunning floor-to-ceiling scenery and an indoor-outdoor layout, Tanner's Restaurant is one of the best restaurants for ocean views in Huntington Beach for guests and locals alike. Perfect for a group gathering or a private affair, the dishes are all meant for sharing and represent contemporary wood-fired cuisine. If you're hosting an event such as a wedding or a corporate event, you have the opportunity to serve your guests Tanner's delicious cuisine wherever you're having your gathering on the Paséa property.

Outside at the rooftop bar is the perfect spot for when the sun goes down. Tanner's Treehouse is accompanied by swinging chairs, lush sofa loungers, and a treehouse-like bar that's the perfect spot to continue the party into the night with seasonal cocktails and live music.






From the penthouse suite for newlyweds to the event spaces and outdoor lawns for large gatherings, Paséa is the perfect place for any celebration or gathering you are looking to create. And your guests will thank you for letting them have fun along the Pacific Ocean.


Book your stay, gathering or dinner reservation at Paséa Hotel & Spa →