The Biggest Restaurant in Europe Is Like a Giant Indoor Block Party
by
Alyssa Brown


With a hamburger joint, a couple of train cars that double as raw bars, a pizzeria, a gelato shop, and a beer garden, this Parisian restaurant is like one giant indoor block party. La Felicità is set inside a sprawling warehouse in the industrial, creative haven of the 13th arrondissement. It's the kind of place where you can book an epic private throwdown party or simply stop by for a good meal in a buzzy, fun atmosphere. In fact, it'd be a great spot to head to for lunch during a bucket list worthy trip to Paris.
Photography courtesy of Big Mamma, Jérôme Galland and Joann Pai






An Italian Block Party
If you've ever been to an Italian block party or festival and felt like the mothership was calling you home, you'll feel like you've reached utopia at La Felicità. The massive warehouse space--which claims to be the largest restaurant in Europe--includes eight kitchens, nine chefs, three bars and various open seating areas. It's like one of those classic Italian food markets, relocated to Paris. Lots of glowing bistro lights hang from the towering glass ceilings, with wild greenery dangling throughout the space to bring a kind of indoor courtyard feel. Bright, cartoonish neon bar lights highlight one area while the indoor train cars bring a festive, casual feel to the whole place. This is the kind of place where lunch isn't just a meal--it's a mood. A bold, loud, energetic, excited mood.






A Decadent Feast
Ready for a bucket list worthy Italian feast? Start with the charcuterie at the trattoria and a glass of Italian rosé. Next, make a beeline for the wood-burning oven and score a couple of those Napoletana style pizzas. Wash them down with a blonde ale from the beer garden. There's a cocktail bar where you can saddle up for a nice afternoon ruby red paloma once you've had a chance to digest, or snag a scoop of freshly made gelato on your way out the door. Can't ask for a better meal. Unless, of course, you add a big, juicy burger somewhere in that food agenda.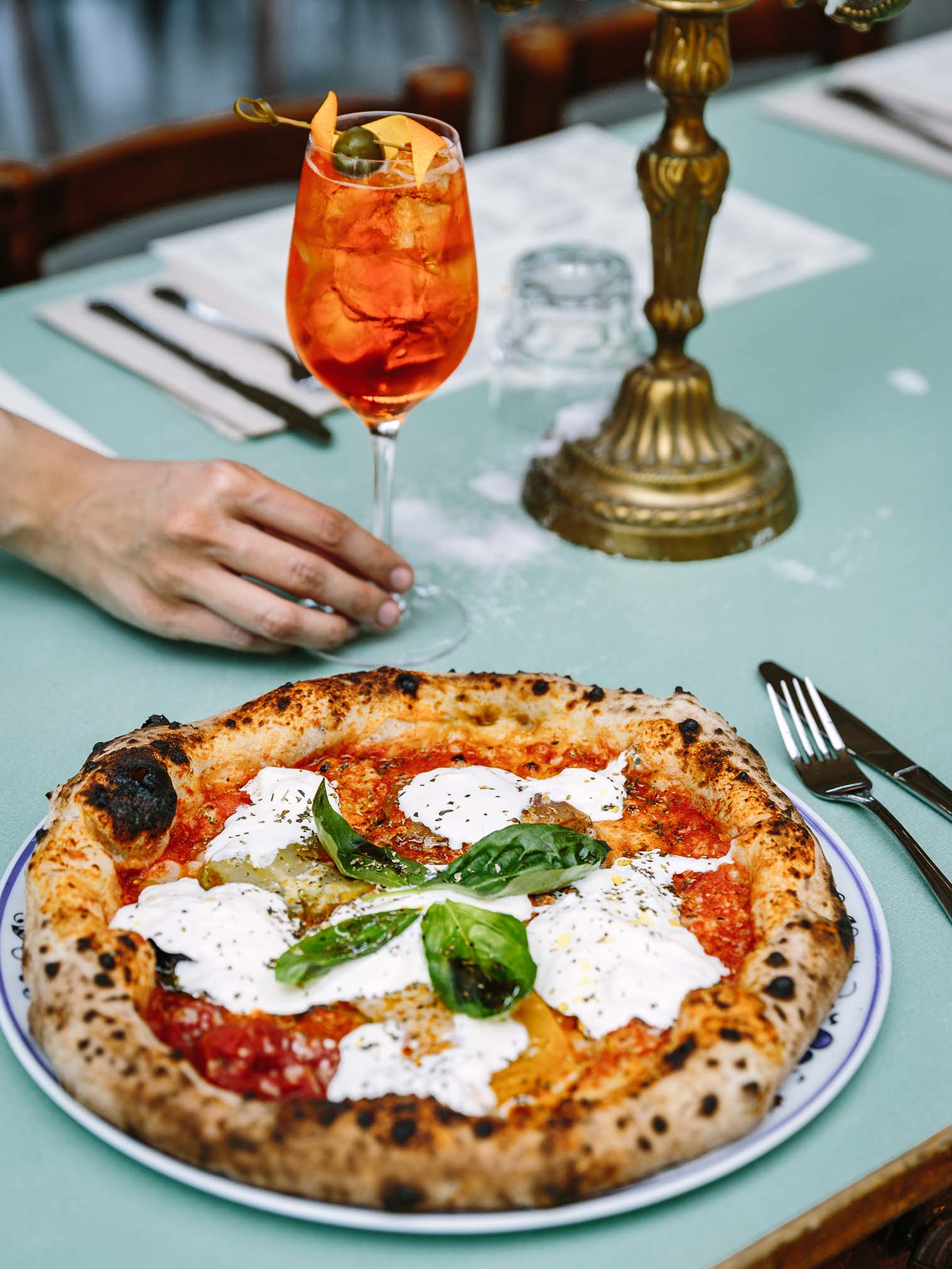 Go for a Wander
After all that decadence, a stroll through the neighborhood is a must. Walking the streets of the 13th, you're likely to spot a ton of street art and beautiful ivy-covered homes, and you'll get a feel for what the less touristy parts of Paris are like. While the 13th doesn't have any major monuments, it does have beautiful cobblestone streets and hills that make walking off that bucket list worthy meal into a charming occasion along the Butte aux Cailles. Looking for a bucket list worthy crashpad? Might we suggest the COQ Hotel or Hotel Henriette? Both are absolutely gorgeous boutique hotels that are sure to make you feel right at home à Paris.