Calling All Flower Lovers: This New Restaurant in NYC Was Built for You
by
Adam Szafranski


Set in the NoMad neighborhood of Manhattan lies Il Fiorista, one of the hottest restaurant openings of the year. You are probably thinking to yourself "Another restaurant in NYC?" – Well, think again. What makes this new space standout from neighboring spots like Eataly NYC Flatiron, Cosme, and Eleven Madison Park is their celebration of the many benefits of flowers and herbs with a deep commitment to sustainability. How does the team behind Il Fiorista do this? Through their onsite floral boutique meets community educational space (you heard that right).
So, if you find yourself in NYC and in need of an amazing meal surrounded by all things flowers, we've got you covered.
Photography by Emily Hawkes






The Space & Events
Designed by award-winning architect Elizabeth Roberts, the bright, 85-seat space is framed by artist Leanne Shapton's energetic, modern murals. Groups enter Il Fiorista through the floral boutique, featuring a roundtable of colorful flowers and floor-to-ceiling cedar shelving displaying small home and kitchen goods and wellness items for sale. Il Fiorista offers full floral-arranging services, with hand-picked selections sourced from local farms by floral director Mindy Cardozo. Additionally, you can book out The Flower Room, the restaurant's private event space. Here, a variety of educational classes are available such as DIY bouquet-making and edible flowers 101 – The perfect bachelorette or team building activity!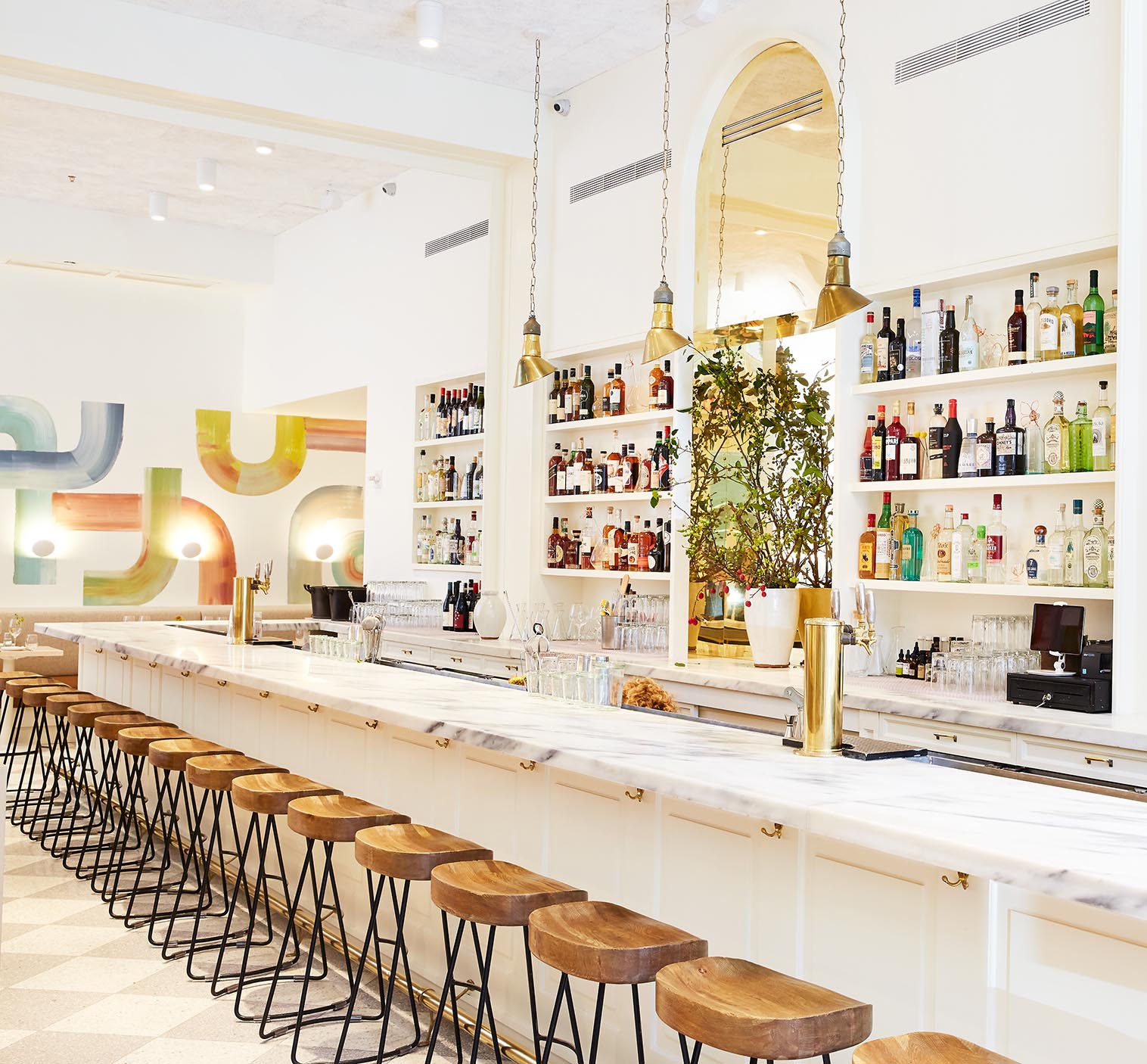 The Menu
At Il Fiorista, executive chef Garrison Price (Cafe Clover, Il Buco Alimentari & Vineria, Asiate) serves a seasonal menu rooted in Mediterranean flavors, highlighting flowers and herbs in their many edible forms with dishes including a Fluke Crudo cured with fermented and salted chrysanthemum leaves and flowers, with fennel pollen, early harvest citrus and colatura; Sweet Corn Tart with ricotta, buckwheat, husk cherries and basil seeds; Seeded Crackers with sunflower dip, petals and shoots; and Grass-fed Beef Striploin with flowering marjoram, green chile and sweet potato leaves. Expert mixologist Gates Otsuji (701West, The Standard) crafts a floral-forward drink menu, with signature cocktails including the Drunken Sunflower made with Rye whiskey, toasted sunflower, popcorn shoots and turmeric, and the Sparkle, featuring tequila, flowering coriander, sesame, lime and acacia honey. To top it all off, a balanced wine list of nearly 200 bottles from producers large and small, curated by owner Mario De Benedetti, features Italian, French and American wines, with a focus on quality producers.