Considering an African Safari for Your Birthday? Here's a Luxurious Camp You'll Love
by
Alyssa Brown


Tucked behind towering red boulders and overlooking lunar landscapes of desert, NamibRand Nature Reserve's safari camps offer luxurious, adventurous getaways for anyone looking to have that "trip of a lifetime" experience. We're calling Wolwedans a destination you'll want to add to your bucket list, and think you'll want to save this one for a major birthday celebration. Not only will you spot some of the most incredible wildlife right from the comfort of your beautiful safari suite, but you'll also be able to stargaze under a dark, vast desert sky. 

Photography by Sophia van den Hoek






A Collection of Sophisticated Safari Camps 
At Wolwedans, there's a whole slew of overnight options to choose from. You might opt to stay in the dunes lodge atop a dune plateau, the mountain view suite set just beside the mountains, the chilled-out Wolwedans dune camp, the safari camp wedged between giant boulders, the secluded six-bedroom private camp, or in one of ten villas at the desert lodge. Though each safari camp offers something different in the way of views and accommodations, lots of leather, wood and neutral tones are part of the signature Wolwedans style. Depending which accommodation you spring for, your stay might include safari trips in open-air 4x4 vehicles or access to a wine cellar and a private chef.






NamibRand Nature Reserve
All of the Wolwedans safari camps are set within South Africa's largest private nature reserve, NamibRand, in southwestern Namibia's Namib Desert. The private reserve sprawls across desert frontiers, mountains, dunes, plains and boulders, and is home to thousands of springboks, kudus, zebras, giraffes, klipspringers, baboons, hyenas, wildcats, reptiles, birds, rodents and more. Walking safaris, hot air balloon rides and scenic drives are just a few of the ways you can watch these amazing animals in their natural habitat. The reserve is also an International Dark Sky Reserve, so you can expect to spend your birthday stargazing under the vast desert sky at the end of an epic safari adventure.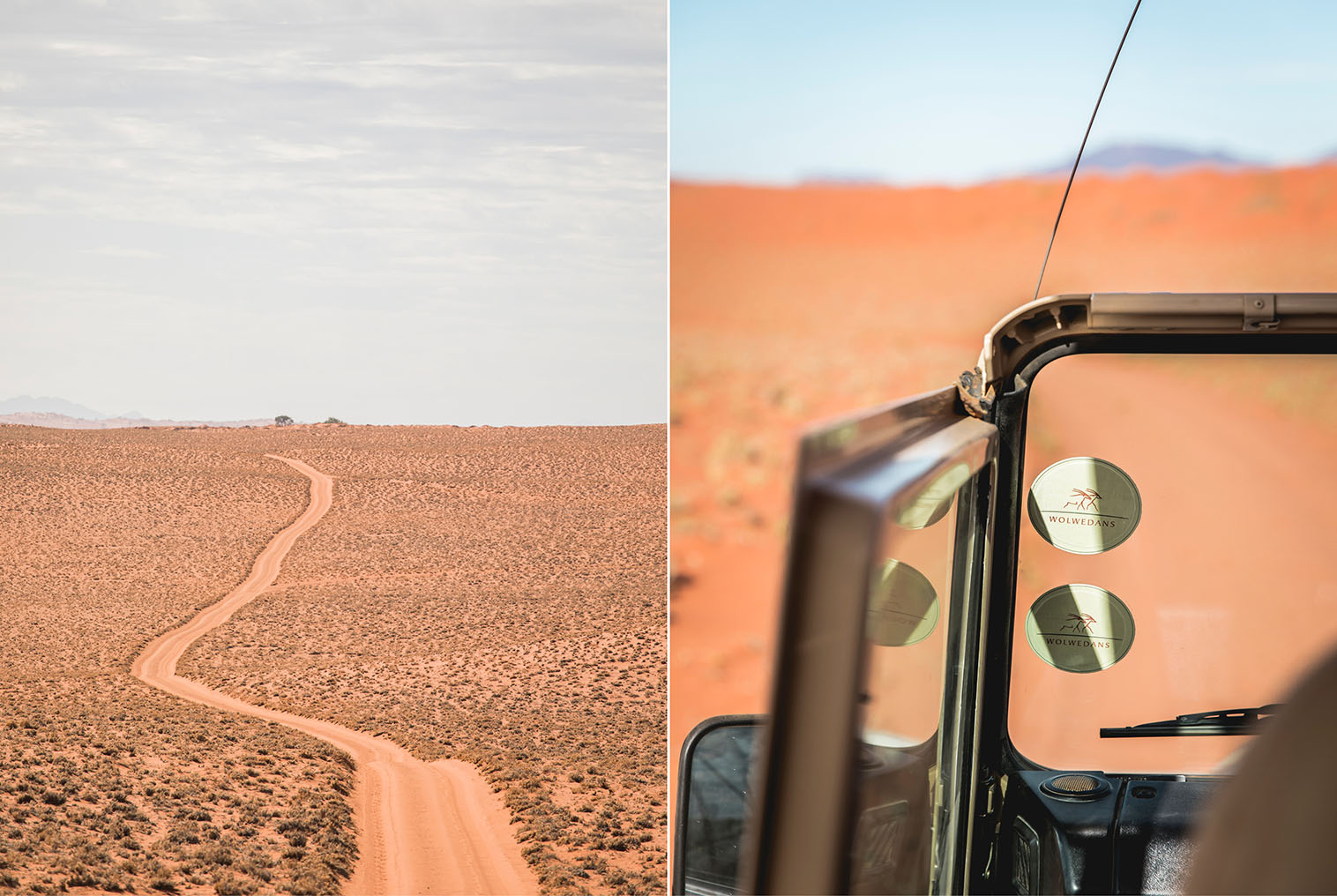 Choose Your Own Adventure
Whether you're into a leisurely stay that includes a more luxurious and comfortable setup with relaxation as your focus, or a more active safari adventure that takes you through hiking trails and on horseback adventures, Wolwedans is all about choosing your own adventure. Either adventure you prefer, low-impact tourism is a primary focus at Wolwedans, making it easy for you to spend your birthday safari supporting a nature reserve that prioritizes sustainability, conservation and giving back to the local community. 






Book your safari stay at Woldewons for your next birthday →