This Glamorous London Eatery Is Filled With Antiques and Life-Changing Brunch
by
Erica Nichols


On our never-ending quest for bucket list-worthy brunches, we've found some of the best breakfast bites all around the world—from Parisian eats in a historic venue to seafood-focused dishes in a Creole cottage. It's hard work, we know, but someone has to do it. And when we do, we look for two very specific things: an impeccable menu of eats and a swoon-worthy ambiance.
The Dining Room, in London's Mare Street Market, wows on both requirements and so much more. At the showstopper eatery, you'll get the feel of entering through the looking glass to a stylish space where the old meets the new—where the only way to brunch in London is to sit beside age-old antiques with a bubbling mimosa in hand and avocado toast on the way.



Photography: Rita Farhi Noirot


Through the Looking Glass
Without even a glance at the menu, The Dining Room creates a completely unique experience on looks alone. Step inside and you'll see what we mean. The dining area welcomes guests into a grand, European antique hall—filled with charming treasures and elegant finds everywhere you look. The ceiling is covered with eclectic chandeliers from Pure White Lines, each hanging at varying heights and completely different shapes and styles from the next. Vintage mirrors lean against walls, vases and statement pieces top surrounding tables, each hidden gem is intently placed to create an ambiance that feels effortlessly intimate. Separate from the rest of the Market's main thoroughfare, The Dining Room transports guests into an exclusive and stylish old world.



Photography: Alexandra Venkova


On the Menu
But when you do get around to picking up the menu, you'll see why this London spot has quickly become a staple on the brunch scene. Your crew can celebrate the weekend with all of your traditional morning libations—Bloody Marys, mimosas and bubbly included—along with a packed menu of traditional and innovative breakfast plates. A full market breakfast complete with beans and black pudding, curried eggs, red lentils and naan—each dish is beautifully prepared with an emphasis on fresh ingredients and dynamic flavors. If a late brunch is in order, the menu also offers a selection of sourdough pizzas starting at noon.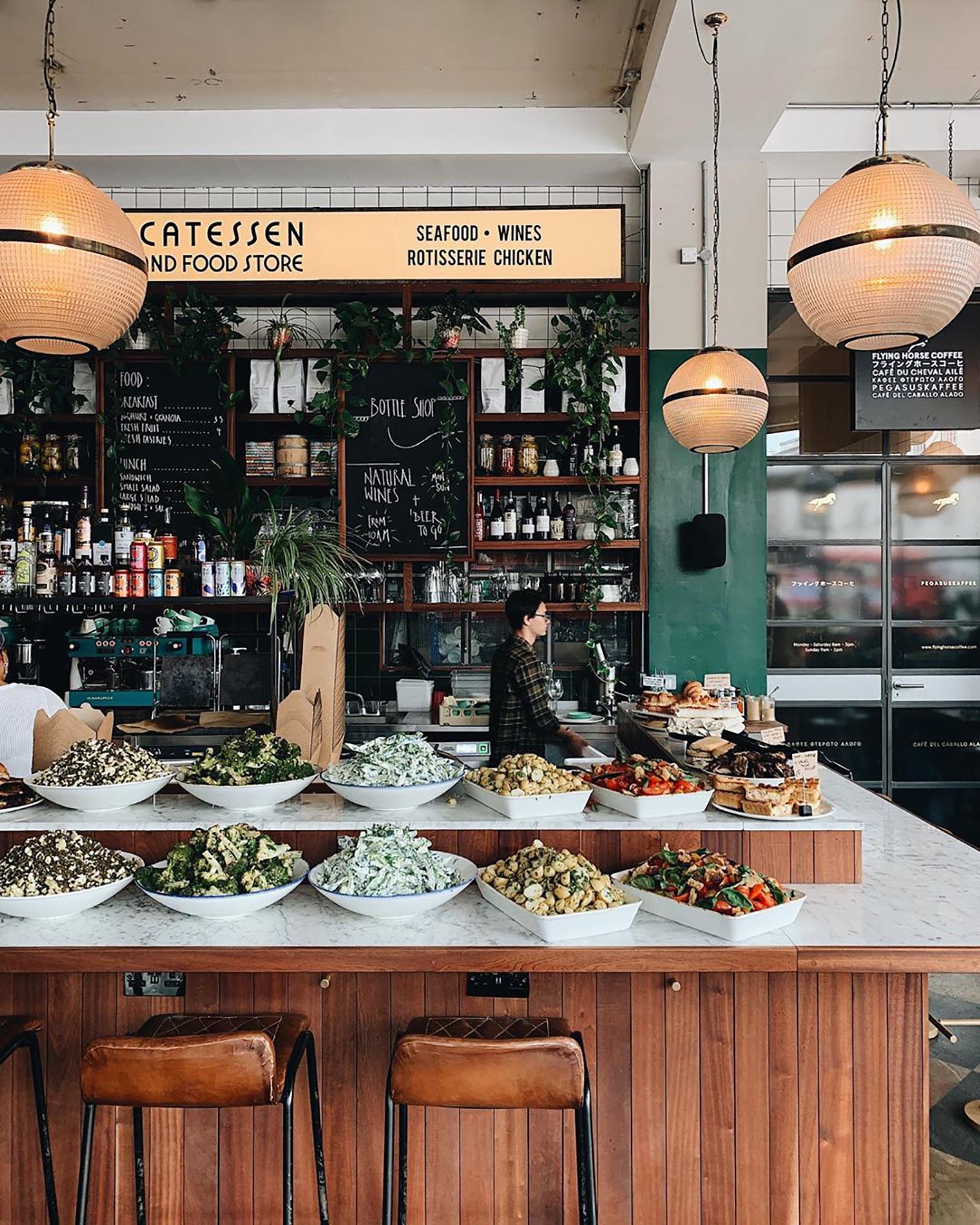 Photography: Food Feels | Anja Marsic


Afternoon Plans
And since we're currently petitioning to make brunch not just a meal but a way of life, keep the good vibes going by checking out the rest of what Mare Street Market has to offer. In this sprawling venue, explore the rotating pop ups (right now it's gelato) and the local businesses that call the once office block home. A florist, true vintage record shop, bakery and cocktail bar are just a few post-brunch stops that should be a must on your agenda— though we don't blame you if you end up spending all your time checking out the quirky antiques that decorate The Dining Room.



Photography: Alexandra Venkova

Craving more brunch favorites? Add these to your bucket list!